This Mother's Day, show your mother or another special woman in your life how much you care about and appreciate their love and support. While giving her a gift on this day is entirely optional, if you do decide to do so, a sustainable present is usually an excellent choice.
If you're stumped for present ideas, we've compiled a list of sustainable organic bedding gift that is excellent for honoring your mother (while also helping the environment)!
NatureSoft Bedding has compiled a list of some of the favorite things that will help you love, nurture, and heal the mothers you choose to honor this Mother's Day.
The numerous advantages of an Organic bedding gift will be appreciated by your mother. The most critical aspect of a good night's sleep is a suitable temperature. As a result of wool's inherent capacity to regulate a sleeper's body temperature, wool-filled bedding will help people sleep better.
Natural Organic bedding is warmer in the winter than synthetic bedding. Cotton's natural crimp makes Organic bedding fluffier. The crimp traps body heat and holds it close to the sleeper by creating air spaces.
Organic bedding wicks away perspiration in the heat, keeping the skin dry. Organic comforters are particularly beneficial to older ladies who suffer from night sweats or hot flashes. Because synthetic and feather-filled (down) beds retain moisture, they provide an ideal environment for dust mites, germs, and fungus to thrive.
Here you'll find the favorites for finding life balance and unconditional love, which all mothers require. The choices we've chosen to share with you have the added benefit of giving back to the Earth and the community.
Organic Cotton Sheets
Our lovely Organic Cotton Sheets Sets are made from 100% Organic cotton yarns and are shiny and smooth. The sheets are extremely durable and long-lasting.
You can purchase individual bed sheets for your mother from our extensive bedding selections as well as whole sets. To give the bedroom a unique style, choose from a choice of high-quality cotton sheet sets. To get 100 percent natural cotton sheet sets, go to naturesoftbedding.com right now. Natural crease-resistant sheet sets can be had for a reasonable price!
Organic Fitted Sheets
You'll find the amazing Organic Fitted Sheets at NatureSoft Bedding. It goes beyond your luggage, kitchen, and clothing to be ecologically responsible and live a sustainable lifestyle.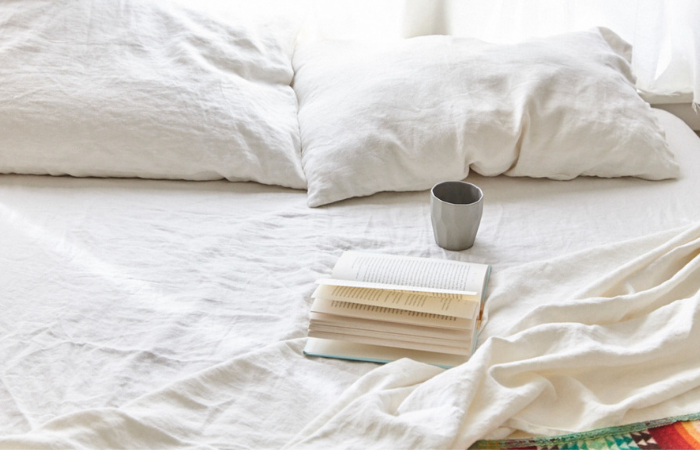 If you choose Organic fitted sheets, your mother will enjoy a good night's sleep and you will get the most out of your time in bed.
Organic Pillow Cases
For a better night's sleep, Give your mother an Organic bedding gift in Organic Pillow Cases. While a big number of pillowcases are required to keep your bed fresh, Organic styles can enhance your experience in several ways. These pillowcases are a more environmentally friendly solution for your household linens because they are soft, easy to wash and dry, and retain their color.
With clean, sharp corners, high-quality fabric, and regular refreshing of your cases, Organic pillowcases are an excellent way to indulge in your craving for bedding necessities.
Organic Adult Blankets
It's soft and cloud-like when I lie down, but not so soft that I feel like I'm falling into an infinite foam pit, and it's surrounded by Organic Adult Blankets that wrap themselves around me like a loving hug.
NatureSoft Bedding was founded to bring the bedding business more sustainability, conscientious manufacturing, and transparency. That's why our sustainable weighted blankets are hand-knit with 100 percent organic cotton rather than synthetic fibers or plastic beads.
Organic Throws Blankets
It can be difficult to find decent Organic Throw Blankets. You'll want something flexible, delicate, and long-lasting while remaining light.
If you're looking for a great Organic bedding gift, Because they specialize in eco-friendly, sustainable, and Organic alternatives, NatureSoft Bedding has a vast selection of sustainable Organic bedding.
Organic Mattress Protectors
If you have allergies or want to sleep in a cleaner, healthier atmosphere, an Organic Mattress Protector is a must-have.
Mattress protectors and crinkly rubberized covers are frequently associated with incontinence in children's beds.
However, NatureSoft Bedding has the best Organic bedding gift for your mother and is currently running a great Mother's Day Sale. Find the greatest Organic Bedding Gift offers. You may SAVE 30% SITEWIDE with the promotional code COZY30. On Orders Over $199, you may also enjoy FREE SHIPPING with NO MINIMUM SPENDING and the greatest Organic bedding gift for your mother.