NatureSoft Bedding's Best Presidents' Day Organic Bedding Sale has creative, elegantly made, and sustainable Organic products that you will adore. Organic blankets, cotton sheets, pillowcases, mattress protectors, and other products can help you live guilt-free. This Presidents' Day, shop for the most comfortable Organic Bedding! You can choose from a variety of Organic bedding items to pamper yourself and your loved ones.
You can get a good night's sleep while still caring about the environment and using ethical manufacturing practices because there are so many high-quality Organic sheets, blankets, throws, and other options available at NatureSoft's Presidents' Day deal.
If you want to use bedding that is made from sustainable Organic materials whenever possible for ethical or health reasons, NatureSoft Bedding is the right place! Leading an Organic lifestyle does not mean giving up elegance or luxury because NatureSoft offers the best selection of eco-friendly Organic bedding and accessories.
Organic Sheet Sets
Our exquisite bundle of Organic cotton sheet sets is made entirely of Organic cotton yarns, making them shiny and silky. The sheets are extremely durable and sturdily constructed. Because it will keep your skin healthy and free of allergens, this package is ideal for people who have skin allergies. These Organic cotton sheet sets are considered extravagant bedding that reflects your chic lifestyle.
Check out our collection online! You can purchase single sheets or complete sets of bedding. To give your bedroom a unique look, choose from a variety of premium cotton sheet sets.
Visit naturesoftbedding.com now to get the best Presidents' Day Organic bedding deals, including sheet sets made of 100% natural cotton. Natural sheet sets that don't crease are easy to find and affordable! It is also available in several sizes to fit your needs.
Organic Fitted Sheets
If this describes you, continue reading to learn the significance of Organic bedding. You can live responsibly and with an awareness of the environment in addition to your clothing, utensils, and luggage.
You will get the most out of your time spent in bed and have a restful night's sleep if you select Organic fitted sheets. It's best to choose products that are Organic – for your health and the environment!
Organic Pillowcases
For a better night's sleep, upgrade your bedding with Organic pillowcases. Choosing Organic pillowcases can be at your advantage in many ways. These pillowcases are a more eco-friendly option for your home linens because they are comfortable, soft, simple to wash and dry, maintain their color, and are easy to clean.
Learn about the many colors and patterns available so that you can select the best ones for your Organic bedding and bedroom decor. Organic pillowcases are an excellent choice for meeting your need for basic bedding items due to their premium cotton!
Organic Mattress Protectors
Whether you have allergies or just want to sleep in a healthier, cleaner environment, an Organic mattress protector is a necessity. Mattress protectors and covers made of crinkly rubber typically contribute to incontinence in children's beds.
Dead skin cells are what this particular kind of mite eats. Even though the mites do not pose a threat to humans, sharing a bed with them is unpleasant due to the mites' waste and dead ones.
Organic Baby Blankets
Nothing in parenting is more important than ensuring our children's safety. Organic and natural baby blankets are another great way to keep your home free of harmful chemicals and byproducts. Babies skin is more delicate and sensitive than adult skin. Consequently, this holds especially true when using swaddles and blankets.
You may feel comfortable swaddling your children because some manufacturers now only use natural or Organic textiles, employ ethical production methods, and use sustainable sourcing methods.
Organic Adult Blankets
They're soft and cloud-like, but not so soft that I feel like I'm sinking into an endless foam pit when I lie down. Organic blankets surround me and wrap around me like a warm hug.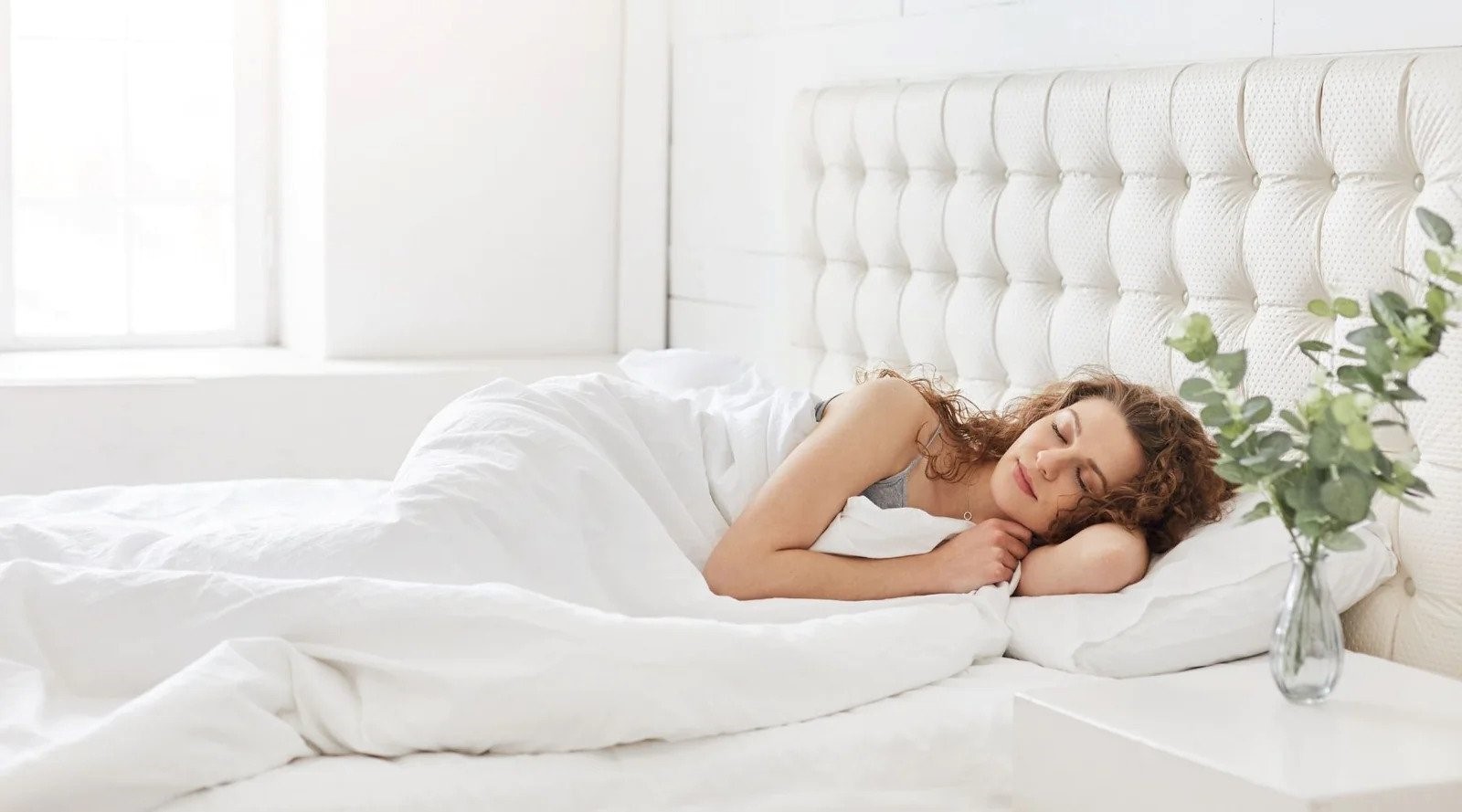 After several nights of use, it is beginning to lose some of its plushness, and an impression of my body has crept into the top of the pillow, causing me to roll over every time I get into bed.
Organic Throws
Blankets Made of Organic materials Organic throws can be difficult to come by. You need something that can be changed but is also light, strong, and delicate at the same time.
NatureSoft Bedding has put together the best Presidents' Day savings on Organic bedding products for you. They have a huge selection of sustainable Organic bedding items because they focus on eco-friendly and high quality options.
However, you can get the best Organic products for your family & loved ones at NatureSoft Bedding. Get 15% OFF all Organic Bedding Products on your first purhcase when you SIGN UP TODAY! Plus enjoy FREE SHIPPING ON ORDERS $199 OR MORE.
Enjoy the best selection of Organic Bedding this Presidents' Day!